Anastasia Pentias
TBN: Mystery Box Edition- Charlotte Tilbury November 2018 Mystery Box Review
Updated: Dec 3, 2019
So, this happened. I refrained from buying any Black Friday deals (I lie, I got three Francis Kurkdjian travel sprays, but that's it). And then, Charlotte Tilbury came out with their new Mystery Box for this season, at a 50% discount for only 24 hours. Instead of £300, you'd get it for £150. Apparently, it included 9 full-size products, but you wouldn't know which ones until you received it.
*Adds to cart. Clicks.
5 days later, this shows up:
I'm very used to beauty boxes and Charlotte Tilbury separately, but the combination of the two, I admit, was very exciting. I unpacked the box and came up with these:
HOLY ****. This must be what I'll be feeling like every day in the next life, if I'm really well-behaved in this one.
Turns out, there were actually TEN full-size products in the box, as two were part of a limited edition set that was included as one item. The retail price for these was slightly over £360 and I got them for £150. Having now evaluated all the products, I would say that the full, £300, price for this box is not worth it by a long shot. I try to be a very savvy spender and paying that much for things, half of which you might not be interested in, makes zero sense to me. But for £150? Yes, please.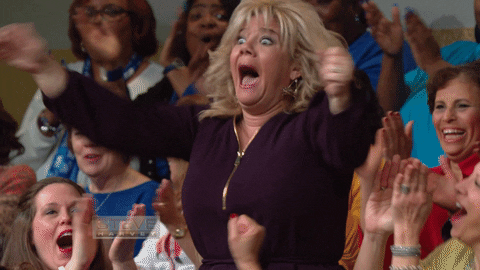 I would highly recommend subscribing to the Charlotte Tilbury website so you get notifications on deals such as this. If I ever get another 50% discount on a mystery box, I will confidently buy it again.
Here is the breakdown of this box:
1. The Cheek to Chic blusher in the shade Sex on Fire.
I already uploaded a review on this: http://bit.ly/2BYPnba
I thought it looked questionable, but it's the best shade I've ever used. Ever.
2. Hollywood Lips liquid lipstick in the shade Charlotte Darling.
You might remember I don't like liquid lipsticks. I am puzzled as to why they even exist. I also don't like 'nude' lips. When I saw this, I wrote it off as a total fail. Wrong again. It is actually very good with a smokier eye and the absolute lightest colour I can pull off: a warm, creamy beige which lasts for hours. I would not re-buy it but I love having this in my purse.
3. Colour Chameleon Eye Shadow Pencil in Golden Quartz.
This is a khaki eye shading pencil. It's fine, it really is. But compared to my Nudestix, it doesn't bring out my eyes as much. The colour is not great for my eyes, despite it being intended for hazel eyes - my eye colour. On the plus side, it's beautiful to work with and when it sets, it stays all day. Wouldn't re-buy but I will put it to good use for crease work.
4. This is the pièce de résistance: the £120 Magic Night Cream.
I already had this and only used it as a recovery mask for my skin, because it's just too heavy for my skin. But guess whose mum got this for early Christmas and adored it, teehee..
5. Eyes to Mesmerise in the shade Veruschka.
This is not for me. This is for people who want to smear a little something on their lids in the morning to liven up their face, slap some lipstick on and face the day. I either do a full face of makeup or none at all (you'll be surprised by how often I go without- I have my phases). This is very flattering, it brings out the green in my eyes but it's one block of colour and I don't prefer that. If you're a one-eyeshadow and mascara girl, get this formula now. It stays on all day and it's true to colour for hours with a brightening, shimmery finish.
6. Curl & Lift Eye Lash Curler.
Ugh. Lash curlers. Hate them, ridiculous contraptions. I find them a step too far on the road to vanity. I'll try them out, for your amusement- but I'll postpone that for as long as humanly possible.
7. Super Model Body.
I wasn't blessed with a super model body. The name of this product does not appeal to me at all, because a super model body is not what I aspire to, nor should any woman. But this is indeed lovely when applied on limbs, giving warmth and natural sheen. Given that I love my summer dresses and I'm so pale, in good time, this is going to be very loved.
8. Nocturnal Cat Eyes to Hypnotise in the shade Midnight Seduction.
I've already done a look with this and it's to die for. It's the chicest version of a vamp eye: a deep, shimmery, dimensional colour, that blends like butter. It's something out of the pages of Vogue. I'll be uploading a look with it very soon.
9. (and 10). This set was my favourite thing in the box, The Film Noir Nights. It comes in a box that actually lights up when you open it. I die.
It contains a Matte Revolution lipstick in Opium Noir, a *divine* burgundy, and the Iconic Liquid Eye Pencil in the shade Bedroom Black.
I love this box. I must have been a very pathetic sight as I kept opening, then closing it, again and again. And again, like a little child. I now keep all my Tilbury lipsticks in there, so I get to enjoy the light show daily. Yip!
The eyelining pencil is great, just like all her pencils are. The lipstick brilliant, as always. This formula is my absolute favourite, so no surprises there. The colour can be built to a deep red, but, applied with fingers, also offers a beautiful, daytime berry stain.
Would I buy the Mystery Box again? That's a resounding YES- if the price is right, like this time. This box is no longer available (it was understandably gone in two days) but you can sign up to Tilbury's emails here, she often comes up with special edition sets that are excellent value for money: https://bit.ly/2Ea5KD1
So, how does TBN work? We upload brief, concise reviews and tips on beauty products that work. Subscribe on the top of this page and receive our weekly TBN newsletter informing you on all new posts! Find us on Instagram https://bit.ly/2Le9F3m for even more TBN goodness!
#makeup #skincare #eyeshadows #CharlotteTilbury #lipsticks #eyeliner